This is a hot topic at the moment and it is thought that some type of financial fraud is committed every 15 seconds in the UK, that's 5,760 times every day! This is therefore a big problem and one which is costing UK consumers and businesses large amounts of money and time each year.
In 2018 more than £1bn was lost to fraud, a 16% increase on the £967m lost in 2017. Often described as 'modern day bank robbery' criminals are continuing to outsmart the banks security measures in place by using sophisticated tricks. 'Push Payment fraud' rose by 50 percent which is where the fraudster knows about a big transaction such as a new car you are about to buy. They explain the bank details originally provided have changed and ask you to transfer the funds to the new account immediately.  The average loss to this type of case is more than £5,000.
Last year over 43,000 people reported a type of push payment fraud resulting in a total of £236m being sent to wrong accounts. Just £60.8m was actually reimbursed to the victims.
When you realise you have been a victim of fraud you need to act as soon as possible by calling your bank and action fraud on 0300 123 2040. The quicker you act, the greater the chance you have of getting your funds back.
Individuals should act with caution in respect of financial calls. For example banks should never ask for your pin number over the phone or password neither should they ask you to transfer funds immediately. If something feels wrong you should trust your gut instinct.
As the numbers suggest financial fraud is becoming a bigger problem as fraudsters are inventing news ways to separate individuals out of their hard earned cash. Being vigilant and always questioning any suspicious activity could save you or your business a significant loss.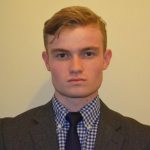 Published by: Benjamin Wooltorton
benjamin.wooltorton@michaelambrose.co.uk