Independence
Unbeknown to me, one of my clients recently wrote an article for a private investors' magazine about the word 'independent' in relation to Independent Financial Advisors (IFAs). He was a relatively new client whom I had met from a referral from a professional connection and after a couple of meetings and the provision of a report, we agreed to work together.
Shortly after the instruction, the client emailed me about an article he had read in the FT about the acceptance of hospitality by advisors and how this was influencing advice given to clients. For a number of years we have recorded such invites in a central register and so on receipt of the query I was happy to provide information to the client about the hospitality we had received in recent years. The grand total was a meal and book for one adviser, a team meal with fund manager presentation, two bottles of wine from clients and an invite to a sporting event which we were unable to attend so declined.
On sending this information through to the client he was reassured and suggested that we publicise our policy in our literature. We haven't done this as of yet but I guess by writing this article I have taken the first step in doing so.
Anyway, last week I received a call from an individual who had read my client's article and was keen to meet up and discuss her situation. She needed reassurance that, despite contacting many advisors, there might be some impartial advisors out there. I am meeting her in the coming weeks to see if there is scope to work together.
With all of the current compliance headaches, mainly caused by MiFID II, making for a challenging start to 2018, it is moments like these that make you realise that what you are doing is important and by doing it with the right professional ethics and principles, your clients can feel reassured that they are being looked after properly.
Published by: Tim Kirby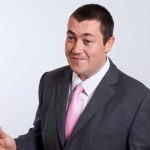 tim.kirby@michaelambrose.co.uk