The enjoyment and frustrations of financial planning!
Having joined the industry over 15 years ago and trained up from an administration role through supporting advisers into an adviser myself, I believe I have experienced a lot of change in our industry both good and bad.
During the past 12 months or so it feels like compliance and regulation has really started to bite and takes up a disproportionate amount of company time and resource. From GDPR to MiFID II, and with the Senior Managers regime fast coming down the track, board meetings have increased in length to deal with the tsunami of change. This can be a real frustration to not only us as a business but also to clients whom suffer with the extra paperwork we have to provide them with to comply with the changes.
MiFID II in particular has caused us, as a business, to re-evaluate our proposition to clients and make significant changes so that we can comply with the legislation but most importantly continue with the good work we have been doing.
That all being said, this year alone we have met some fantastic new clients whilst some existing clients have moved on to a new part of their journey by selling their businesses or retiring. It is helping these clients in achieving their goals which is the most rewarding part of being a financial adviser. Getting to know our clients and building long term plans along with regularly reviewing these means we sometimes feel 'part of the family' and have worked with clients through their highs and lows.
It is easy to get bogged down by outside influences and forget the enjoyment that can be had by helping people. Time should be taken to reflect on this and ensure that we continue to provide quality outcomes to clients so that they can continue achieving their goals as by doing that all of the regulation and compliance work will be worth it.
Published by: Tim Kirby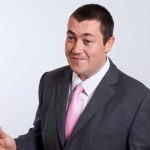 tim.kirby@michaelambrose.co.uk