On the exam trail…
April each year sees the latest sitting of the Chartered Insurance Institute (CII) advanced diploma exams and myself and two colleagues undertook the challenge of sitting exams. Whilst many people have been complaining about the cold and rainy weather I have to admit this has helped with dedicating time to study for exams. On Wednesday 18th April the three of us walked over to the exam centre to try and further our qualifications, each of us with a target of either reaching Chartered or Fellowship status with the CII. Speaking to my colleagues afterwards we all had good and bad things to say about the questions and our efforts, but all being well when the results are released in June the hard work will have paid off.
In a world, and industry, where regulation and professionalism is becoming more and more important, here at Michael Ambrose Limited we take this very seriously. We were one of the first chartered firms in Leicestershire and out of our eight advisers half are chartered with three others on the verge of achieving this goal. However, it isn't just the adviser staff that we encourage to further their knowledge, three of our support staff are also starting on the path to professional qualifications and will sit exams in May and June respectively.
Agreeing to study and sit an exam is a big commitment as it involves dedicating precious personal time but we are all in agreement that improving our knowledge and qualifications is an important building block in providing the best possible advice to current and new clients.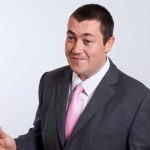 Published by: Tim Kirby
tim.kirby@michaelambrose.co.uk