The importance of financial protection
A recent survey shows at least one million Britons are thought to be financially responsible for both younger and older family members, couples are leaving it later to start a family and the older generation are living longer.
Many healthy working people with a good income may feel reasonably confident that they are able to provide for their family, but it is a sad fact that a child loses a parent every 22 minutes in the UK with the average family having a financial safety net of just over £3,200. So have you really thought about how your loved ones would cope if you were to suffer an incapacitating illness or even to die?
There are a range of insurance and protection policies available which can cover your family to give you the peace of mind that they will remain looked after. Examples of these are:
Term assurance
Life assurance is designed to pay out a lump sum to your dependents should you pass away during the term of the contract. The cost is determined by several factors such as level of cover, age, current health, term of the contract or whether it decreases in line with a mortgage.  This is often the cheapest form of life cover and therefore makes sense for many to have a suitable policy in place, For example we always ask clients how would the mortgage be paid following your demise?
Whole-Of-Life
Whole-of-Life is similar to term assurance except this type of policy will pay out a lump sum to your dependents whenever you die, whereas term assurance policy will only pay out within a specified time frame, providing the premiums remain up to date of course. There are different types of this policy available and your adviser can provide you with assistance and advice on the best option suited to you. Whole of life is often used for Inheritance Tax planning in that it will guarantee to provide a lump sum on death which can assist with paying any death duties due.
Family Income Benefit
Family Income Benefit polices are another type of life assurance, although unlike the above two, this provides families with a regular tax-free income instead of a lump sum payment. This type of policy is usually cheaper than whole of life policies and they can help with a family's monthly cash flow instead of receiving a lump sum. This type of policy is useful to not only replace lost income on death or critical illness but also to provide additional income to assist with living costs such as child care if the survivor needs to continue working.
Critical Illness insurance
This type of policy is designed to pay out a cash lump sum if you are diagnosed with one of the specified critical illnesses. The illnesses covered may vary from insurer to insurer. This type of policy does tend to cost more than life assurance as there is a higher chance that someone will suffer a critical illness than die. Critical illness can be added to most types of life assurance such as those detailed above and it is statistically much more likely that a claim will be made for a critical illness hence the higher premiums.
These are a few of the different protection policies available, there are of course other options that can be tailored to your personal or business situation.
The loss of a loved one is painful enough without also having the worry about loss of income. Getting the right protection in place is crucial. Contact us or your adviser today so we can help safeguard your financial future.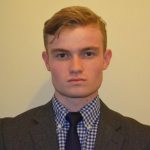 Published by: Benjamin Wooltorton
benjamin.wooltorton@michaelambrose.co.uk