Owning a pension is more important than you think…
A recent survey carried out has shown that 1 in 5 brits will face 'retirement poverty' because they have failed to save into a pension. Of those who do have a pension, approximately 80 percent are unsure as to how much they will need in their pot when it comes to retirement. Researchers also discovered that the average person did not start paying in until he or she was 27.
In simple terms a pension is a long term savings plan which offers tax incentives. Yours and your employer's regular contributions are invested throughout your career which then provides you with an income when you retire, which is why the earlier you start saving into your pension the better i.e. compound interest provides a much greater benefit the longer you give it.
The average spend per household in the UK equates to £25,200 per year. If you retired last April just solely relying on the State pension you would receive £155.60 per week (£8,091 per year). Based on this you would have a shortfall of £17,109 per annum and waiting until you reach retirement to do something about this  is too late. This is why  it is imperative to understand exactly how much is needed for a comfortable standard of living in retirement so do you do not have to make unnecessary cutbacks just because of poor financial planning.
We cannot stress the importance of having a plan in place for your retirement. If you would like to discuss your retirement options please do not hesitate to contact us today.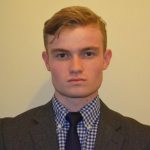 Published by: Benjamin Wooltorton
benjamin.wooltorton@michaelambrose.co.uk